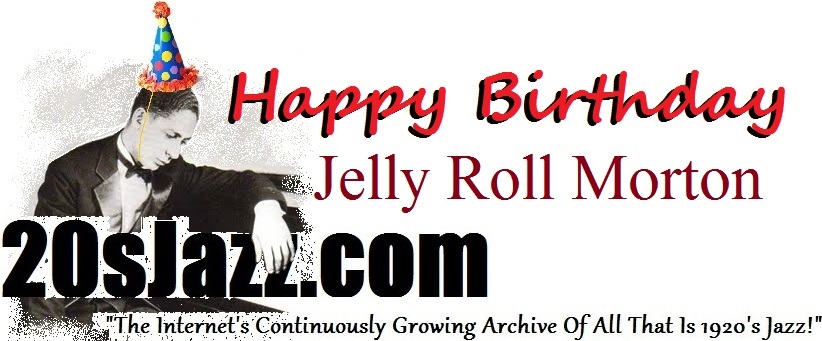 About Us | Contact | Subscribe

Why Should I Believe In You?
Billy Lustig's
Scranton Sirens Orchestra
"Metamorphosis of a Jazz Band"
Recorded in New Orleans on January 24th 1925 featuring Billy Lustig violin, 2nd trumpet, & director, Russ Morgan trombone, Alfie Evans and Sid Trucker clarinet & alto sax, Jim Crossan tenor sax, Irving "Itzy" Riskin piano, Mike Trafficante bass brass, and Ted Noyes drums, with unknown banjo & trumpet.

*"Why Should I Believe In You ?" was composed by Joe Verges, Henri Therrien, and Irwin Leclere.

Organized just after W.W.I in 1918 by recently returned dough-boy Billy Lustig and named for their city of origin the "Scranton Sirens Orchestra" were born. Before the war as a student at Dickinson College, Billy's attention had been completely set on earning his law degree, but following his return what had been merely a weekend hobby playing violin with a student band for extra money suddenly became his full-time focus.

This band got its start playing "jass" inspired dance music while touring the small coal mining towns of Eastern Pennsylvania. With the "Tiger Rag" serving as a theme song the "Scranton Sirens" would also incorporate a couple of extra elements into their performances that were sure to make them a regional hit. The first of the band's 'secret weapons' was the incredibly talented banjoist Patsy Raymond who had no trouble drawing the attention and fascination of a crowd. Second and by far even more useful was their one-armed Irish tenor vocalist named Jack Gallagher who's singing is said to have been quite the attraction back then in those small coal towns.

It was during the Summer of 1919 that the fate of this small group would forever change with the audition and inevitable addition of a saxophonist from Grove Park named Jimmy Dorsey. Jimmy's addition was soon followed by that of his brother Tommy who had just dissolved his own "Wild Canaries" band, and then by trumpeter Fred "Fuzzy" Farrar around one month later.

By 1923 the "Scranton Sirens" had finally earned their way into the spotlight when they played the grand opening of Crystal Gardens in New York City, (aka St. Nicholas Rink). The band was touring Keith Circuit theaters at the time and after this performance the offers began to pour in for more prestigious bookings in vaudeville.

That Summer they played on the Vaudeville Circut in Philadelphia and in Atlantic City on Sundays, appearing at the Beaux Arts Night Club. It was there that Jean Goldkette first saw the band from which he managed to recruit the ultra-talented Dorsey Brothers, Sid Trucker and Fred Farrar for his own orchestra.

Re-organizing in 1924 "Sirens'" founder Billy Lustig set his abilities as an expert on talent to the task of finding replacement musicians. The final results were as follows: Alfy Evans alto saxophone, Mike Trafficant (later of "Paul Whiteman Orch." and "Eddie Lang Orch." fame) on guitar, Victor D'Apollito on trumpet, and Russ Morgan playing trombone and arranging; with the core of the group still hailing from Philadelphia.

Lustig's band had signed a contract agreeing to follow "Ted Black's Society Orchestra" to New Orleans for a January 1925 booking at a dance venue called The Little Club. The only problem was that none of the members of the "Scranton Sirens Orchestras" really wanted to go. Luckily they finally did resolve their trepidation, at least in part, or they would have never had the opportunity to produce this side (and one other) for the Okeh mobile recording unit during their time there. -Matt Chauvin
---
If you enjoy 20sJazz.com, Please Share us with your Friends. Thanks!
---
For more Hot Jazz videos, click here
See the complete catalog of
20's jazz videos