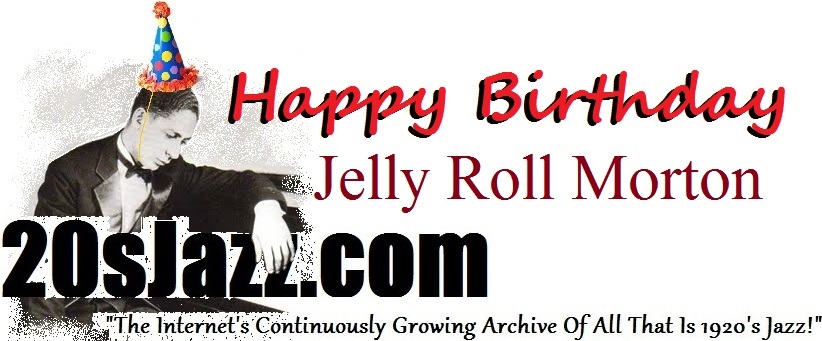 About Us | Contact | Subscribe

Round The Corner
Ford Dabney's Band
Ford Dabney
(March 15th 1883 - June 21st 1958)
Recorded in New York City during December of 1919 featuring Cricket Smith trumpet, Nappy Lee trombone & euphonium, Edgar Campbell clarinet, Alonzo Williams alto sax, Ford Dabney piano & leader, Nimrod Jones and Bernard 'Buttercup' Parker violins, Joe Haywood tuba & violin, and Allie Ross or Dennis Johnson drums.

*"Round The Corner" was composed by Rudolf Friml.

Pianist and songwriter Ford Dabney squatted astride a massive mound of royalty gold based on the song "Shine" alone, recorded by Louis Armstrong, Count Basie and Bing Crosby, to start with just the first three letters of the alphabet. Already publishing sophisticated numbers such as "That Minor Strain" as early as 1910.

Dabney's career is more the stuff of epic poems then Tin Pan Alley ditties. He was a struggling young theater owner in Washington, wrote "Haitian Rag" while employed as the president of Haiti's official musician from 1904 to 1907 and first gained notoriety as a vaudeville performer.

One of his most important close musical associates was bandleader and composer James Reese Europe, both of whom became collaborators of famed showman Florenz Ziegfeld. The show Ziegfeld's Midnight Frolic was actually performed on the roof of the New Amsterdam Theater in Manhattan; for Dabney and Europe, the showbiz adage "break a leg" had milder implications than usual considering the potential for a serious accident under these circumstances. A much safer side of their musical life was the Clef Club, an exclusive gathering point for the best players where many of the new developments in black orchestral music were born amongst idle chatter and casual jamming.

Dabney wrote what would be his most famous songs early on in his career. Among Dabney's best composed pieces were a set of eight written with Jim Europe for the husband and wife dance time of Vernon and Irene Castle. Following the death of Europe who was stabbed by one his percussionists preceding a performance in 1919, Dabney lost some of his creative edge. He was unable to maintain a standard suitable for Ziegfield's men with cigars, or for jazz critics either, apparently, quick as they were to criticize the 1919 "Dabney Band" for a perceived lack of variety.

Fired by the Broadway bosses in 1920, Dabney faltered in the mid '20s, partially because he just wasn't interested in updating his sound to include the latest developments in jazz. After the '30s he remained part of the New York music scene, but the engine was in idle. He was often approached as a consultant, working for example on the 1943 film "Stormy Weather".
---
If you enjoy 20sJazz.com, Please Share us with your Friends. Thanks!
---
For more Dance Orchestras videos, click here
See the complete catalog of
20's jazz videos