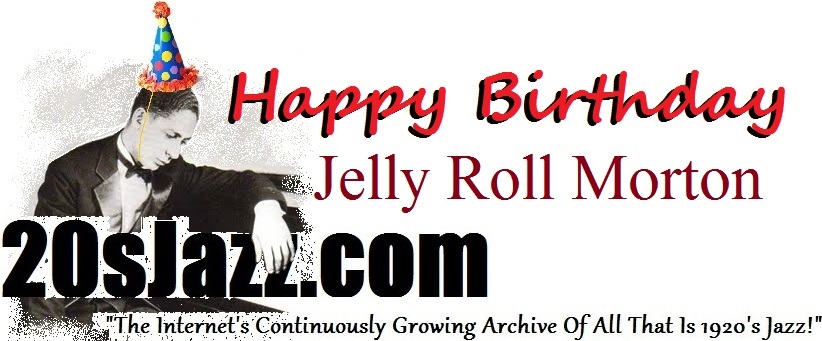 About Us | Contact | Subscribe

Bye Bye Blues
Bert Lown & His
Hotel Biltmore Orchestra
Feat. "The Biltmore Rhythm Boys"
Recorded in New York City on July 21st 1930 by Bert Lown's "Hotel Biltmore Orchestra" with Frank Cush and Eddie Farley trumpet, Al Philburn trombone, Elmer Feldkamp clarinet, alto sax, & vocals, and Larry Tice clarinet & alto sax, Paul Mason clarinet, tenor sax, & vocals, Adrian Rollini vibes, Mac Ceppos violin, Chauncy Grey piano, Tommy Felline guitar & vocals, Merrill Kline brass bass, and Stan King drums.

*"Bye Bye Blues" is credited to Fred Ham, Dave Bennett, Bert Lown, and Chauncey Grey.

Adrian Rollini plays vibraphone on this record in place of his usual bass saxophone. It might be his first record on vibraphone, certainly one of the earliest! Lionel Hampton alludes to this in his autobiography, acknowledging that Rollini recorded on vibes before him, but stating that he felt Rollini's work was not "jazz." In his obligatto on the last chorus, he is playing in a "jazzy" manner, but does repeat a figure, indicating that it might have been worked out in advance. Nonetheless it is a historically significant vibraphone recording! -Dan Weinstein

In 1925 while he was briefly a member of the "Fred Ham Orchestra", Bert Lown and the band had recorded an original number he composed titled "Bye Bye Blues". In July of 1930 with his newly assembled "Hotel Biltmore Orchestra" Lown took to the recording studio to tackle his prize song once again. First his Orchestra recorded for the ARC labels including Banner and then in July for Columbia featuring the "The Biltmore Rhythm Boys", and Hit-of-the-Week with featured vocalist Scrappy Lambert. Live radio broadcasts directly from the Supper Room of the Hotel Biltmore would solidify the song's fame and in the coming months Lown would commit it to record for various labels no less than a dozen times. A press release from the period called the cheery tune "Broadway's greatest hit of the season" translating to a tremendous success for the booking agent turned band leader and with its sheer popularity "Bye Bye Blues" soon became his signature song.

Bert Lown may have at one time played rudimentary violin but he was no musician. According to those who knew him his true talents lay in organizing bands and arranging engagements. In fact he couldn't even read music and reportedly could only play one song on the piano. With this knowledge one might ask themselves how Lown ever managed to compose anything let along a string of hits. The answer to this lay in what he referred to as "arithmetic" a strange system he developed to transcribe notes on the piano. Starting at middle C as number one Lown would increase numerically by a value of one in either direction on the keyboard assigning a plus sign next to those ascending and a minus to those descending, and for half notes he would simply notate a degree symbol above the number. This is where his close partnership with Chauncey Grey came into play. The pianist understood his odd system and was tasked with translating these strange notations into standard legible sheet music. Former Biltmore Orchestra members remember Bert Lown always carried a large ream of papers marked with what appeared to be strange hieroglyphs. In true promotorial fashioned Lown even tried to capitalize on his musical ignorance by claiming that he knew nothing about music but was still able to write three hit songs in the span of just one year. "I can't even play by ear" he boasted to one news reporter. -Matt Chauvin
---
If you enjoy 20sJazz.com, Please Share us with your Friends. Thanks!
---
For more Dance Orchestras videos, click here
See the complete catalog of
20's jazz videos