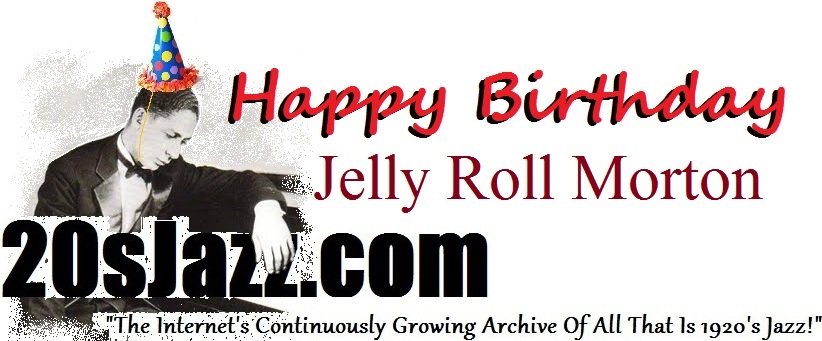 About Us | Contact | Subscribe

Parkway Stomp
Albert Wynn's Gut Bucket Five
Subscribe to
20's Jazz

Absolutely free
Every time we post a new video,
we'll send you a notice by e-mail.
New Orleans born trombonist Albert Wynn recorded this number on October 9th 1928 in Chicago with his band the "Gutbucket Five" which consisted of Wynn on trombone, Punch Miller cornet and vocals, Lester Boone clarinet, alto and baritone sax, Alex Hill piano, Papa Charlie Jackson banjo, and Sid Catlett drums.

In addition to "Albert Wynn And His Gutbucket Five", he also led "Albert Wynn And His Gutbucket Seven" (They did, "Ice Cream" and "The World Is Waiting For The Sunrise"). He also worked with "The Bluebirds' Kids Band", "The Jazz-O-Maniacs", Sam Wooding, "The Gold Coast Jazz Band", Lil Armstrong and Punch Miller.
For more New Orleans videos, click here
See the complete catalog of
20's jazz videos