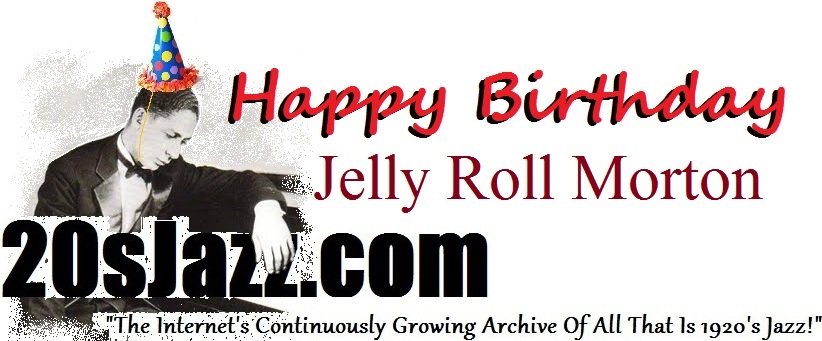 About Us | Contact | Subscribe

Burnin' The Iceberg
Jelly Roll Morton and his Orchestra
Subscribe to
20's Jazz

Absolutely free
Every time we post a new video,
we'll send you a notice by e-mail.
This classic side was cut by the Jelly Roll Morton Orchestra in New York City on July 9th 1929 with Ferdinand 'Jelly Roll' Morton piano and leader, Dave Richards and Boyde Rosser trumpets, Charlie Irvis trombone, George Baquet clarinet, Walter Thomas tenor sax, Paul Barns soprano sax, Joe Thomas alto sax, Barney Alexander banjo, Harry Prather tuba and William Laws drums.

(Sidney Bechet does not appear on this recording despite the video's claim.)

Although this cut is just as burnin' hot as it's title implies, other tunes from the 1929 sessions responsible for producing this recording have been described as somewhat erratic. This can most likely attributed to Jelly's use of a couple of musicians from the Duke Ellington Orchestra who are obviously not accustom to playing this style of Jazz.
For more New Orleans videos, click here
See the complete catalog of
20's jazz videos