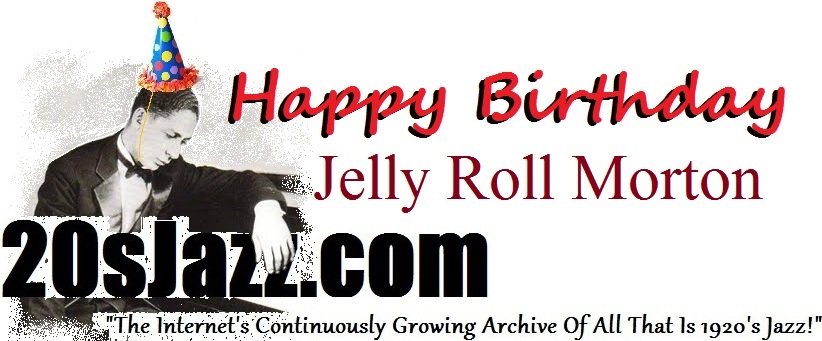 About Us | Contact | Subscribe

Tommy Christian Stomp
Tommy Christian & His Orchestra
"Introducing Tommy Christian"
In this excerpt from the 1928 "talkie" short "Pep & Personality" the "Tommy Christian Orchestra" perform their self-titled stomp featuring Tommy Christian leader, Phil Fisher and Ted Fisher trumpets, Frank Troxell trombone, Harold Lawson and Art Manners clarinet and alto sax, James DeAngeles clarinet and tenor sax, Carl Pickel piano, Paul Close banjo, Victor DeAngeles violin, Harry Rich bass brass, and Art Barnett drums.

*"Tommy Christian Stomp" is merely a variation of the "Tiger Rag".

(For the sake of authenticity, in the film Tommy Christian proclaims that this tune was composed at a "negro camp meeting down south".)

Carl Kilmer "Tommy" Christian was born in Brewton, Alabama on May 4th 1902 to Confederate Civil War veteran and physician James Clark and Mary Francis Christian. By age ten young Tommy took up the clarinet, and eventually switched to the saxophone. Before working as a musician full time, he was a shipping clerk in a furniture store, and then as a sales clerk in a grocery store. Soon Tommy got a job in a Montgomery, Alabama cabaret playing drums, then moved on to a road show where he also played the saxophone and had small acting roles. By 1920 Tommy settled in Carrollton, Georgia where he found steady employment as a theater musician.

Then in 1921 Tommy became a member of the "Garber-Davis Orchestra", led by violinist Jan Garber, where he was a featured saxophone soloist along with future Los Angeles dance band leader Carlyle Stevenson. Tommy toured with the group through Bridgeport, Connecticut and Washington D.C. from the bandís home base at the Ansley Hotel in Atlanta and also took part in their recording sessions for Columbia in 1921 and Victor in 1923.

Tommy Christian left the "Garber-Davis Orchestra" to organize his own danceband which he led from 1924 through 1935; and again for a brief period during the late 1930's. Although Tommy's fame was surpassed by the likes of Fred Waring, Guy Lombardo, Ozzie Nelson, and many others, his band had great potential in the 1920's. This was made apparent by Tommyís triumphant success at the Roseland Ballroom in New York in 1925 and through his bandís appearances in talking pictures in of 1929. Unfortunately, the majority of his records, acoustically-recorded on primitive equipment on the Harmony label (a budget label subsidiary of Columbia), and the choice of material recorded, rarely give the band the opportunity to display the emence talent they obviously possessed.
---
If you enjoy 20sJazz.com, Please Share us with your Friends. Thanks!
---
For more Film Archive videos, click here
See the complete catalog of
20's jazz videos