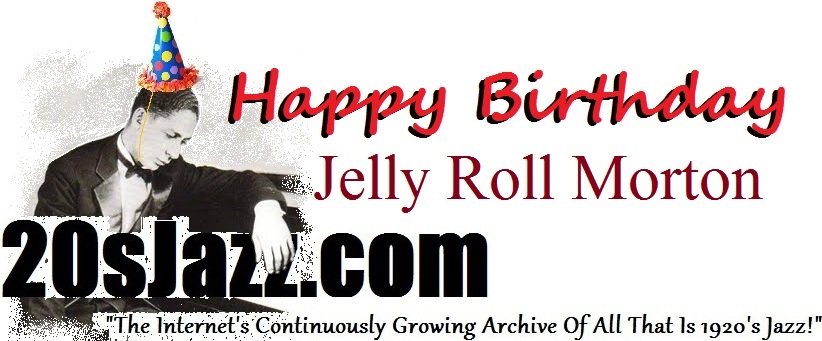 About Us | Contact | Subscribe

Black And Tan Fantasy
Duke Ellington and his Orchestra
Subscribe to
20's Jazz

Absolutely free
Every time we post a new video,
we'll send you a notice by e-mail.
These excerpts are from an early jazz art movie made in 1929 entitled "Black and Tan Fantasy" which shows "Duke Ellington and his Orchestra" performing in a setting very close to that of the famous "Cotton Club" complete with, backing dancers, and singers.

The band personnel for this film is as follows Duke Ellington piano, Fred Guy banjo, Wellman Braud double bass, Sonny Greer drums, Arthur Whetsol, Cootie Williams, and Freddy Jenkins trumpets, Joe "Tricky Sam" Nanton trombone, Juan Tizol valve trombone, and Johnny Hodges, Harry Carney, and Barney Bigard on reeds.

The title score "Black and Tan Fantasy" is one of the first pieces Ellington recorded in what is now known as jungle style. Originally recorded in 1927 it was a kind of solo piece for trumpetter Bubber Miley, (there also exist a lovely version where Jabbo Smith substitutes for Miley, also cut in 1927) but by the time this film was made in 1929, Miley had allready left the Ellington band. However in this film it is not Miley's follow up, Cootie Williams playing the solos, but instead it is Arthur Whetsol. Cootie was allready in the band, but stated in an interview that at first he laughed about the growl/plunger solos and only after a while gave them serious consideration.Arthur Whetsol was more known for his lyrical solo work, a famous example is the haunting beautiful tone on "Creole Rhapsody".

Another striking lyrical solo by Whetsol can be heard on "Black Beauty", also in this movie. Also note that Whetsol plays the muted solo on Black and Tan with a harmon mute, usually it is done with a plunger by others.

Also an interesting note is that the alto saxophone solo, that used to be played by Otto Hardwicke, is not played by his follow up Johnny Hodges, but instead by Harry Carney, more famous for his baritone sax contributions.
---
If you enjoy 20sJazz.com, Please Share us with your friends. Thanks!
---
---
For more Hot Jazz videos, click here
See the complete catalog of
20's jazz videos